So I stayed in Salzburg this weekend, but I've been itching to take pictures and to write. This is a pretty average weekend in Salzburg for the most part, but somehow it was very needed.
I've been thinking a lot lately, mostly about the end of my time here, so I figured I'd take some pictures and write a little bit. I didn't go to Old Town or anything like that, so hopefully I'll get another chance to write about that. This is just regarding our weekend THIS weekend.
So on Thursday evening, after class, a group of us went to the symphony to see an orchestra performance. It was really cool, and it was a nice little opportunity to get dressed up. The performance was in the same theater as the end of "The Sound of Music" was, where the family performs (without giving away any spoilers, for those who haven't seen it). The music itself was fantastic – seeing professionals perform their hearts out, with such emotion, is truly something else. And in the home city of Mozart? Pretty cool.
Another plus of this is we had an opportunity to get all dressed up!:
So afterwards, mostly everyone headed back to the Center, minus Olivia, Chloe, and myself, who went to Augustinerbräu to grab beers. We stayed for quite awhile, talking about work, family, friends, etc. It was a really nice chat – I hadn't talked to them too much prior to it, but I'm living with Olivia's boyfriend next year; anyways, it was really nice getting to know them a little bit better.
On Friday, I didn't really do much. Mostly just stayed around the center and got some work done.
Saturday, I heard there was a flea market that was open, but it was only open until 4. I'd been to the flea market before, and they have some really cool stuff for really cheap (for example, I got an $85 jacket for around $7), so I decided I would go out there. Mattie and I took the bus, but the bus that we were going to take was going to take awhile to get there, so we took a different bus to a different stop, where we had to walk about a half an hour, but Siri directed us to the wrong address, and it was already 3:30, and the flea market was nowhere near us, and we didn't know where it was (since Siri gave us the wrong place). So we hopped on the bus to head back, but ended up finding the flea market at the next stop, so we hopped off, but unfortunately they were starting to close up, so I couldn't find anything cool. Oh well, hopefully I'll be back before the end of the semester!


Sunday was the most relaxing day out of all of them. I woke up late and Andrés told me he was going to walk around town for a little while and head up to Augustiner for a drink. So after hanging out in the Center for a little while, I headed out to hit the city; thankfully, Sunday was the first day of sun in awhile, so everyone was out and it was just a pretty joyous atmosphere. I didn't take a ton of pictures, but I wanted a few, just so I could look back on them when I have to leave at the end of the semester. We passed through the park by Mirabellgarten, but didn't go inside (until later).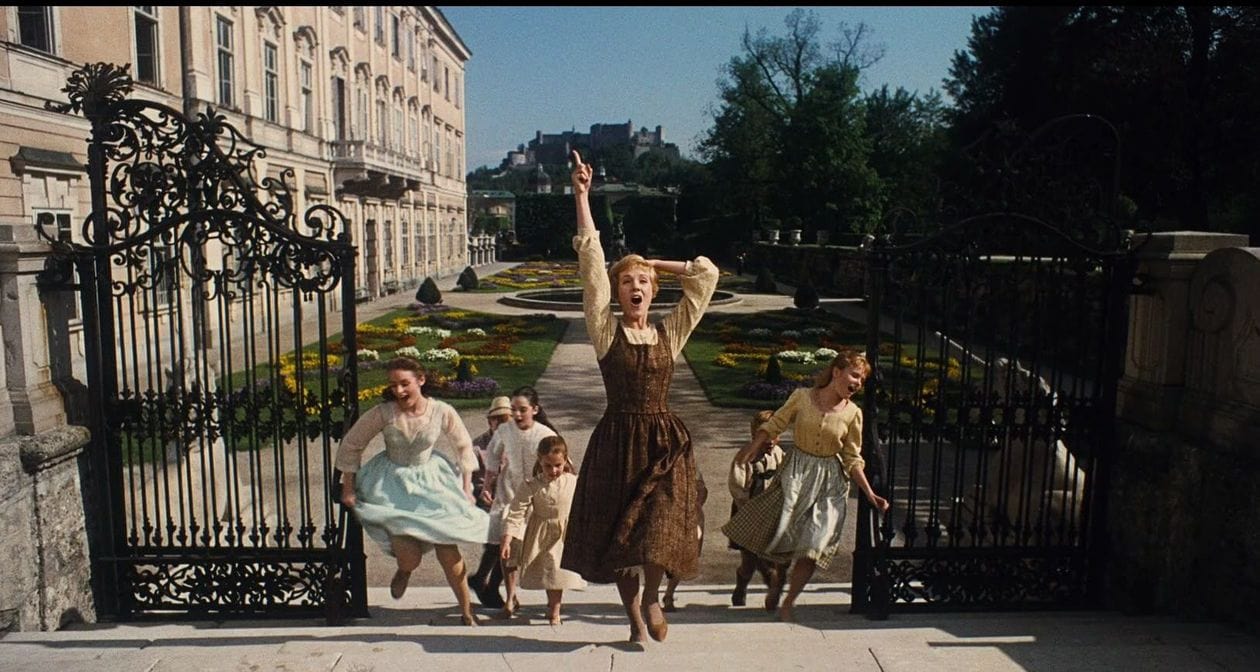 So once Mattie and I made it to Augustiner, we met up with Andrés, Maya, and Abby, and we sat down and I had a Fastenbier (a.k.a Fasting Beer, or their lenten beer, which is oddly more alcohol than the original Märzenbier?). It was a lot of fun hanging out with them and just having a really relaxing time at Augustiner.
Afterwards, we went up to the hill on the side of Augustiner and I got some pictures of the Salzach with the Festung Hohensalzburg overlooking it. I was pretty happy with how some came out:
Then we had the grand idea of laying out along the Salzach. Since it was sunny, we went for the "prime sun spot" and all laid out, where we took a little nap on the grass. It was incredibly relaxing, and a much needed break from the stress of this semester.
After a ~20 minute nap, we decided to head back to the Center, and we took a little stroll through Mirabellgarten on the way back. It was really nice to see the garden in the sun, because frankly, the sun's been lacking in Salzburg lately.
And with that, we headed to the train station to grab some quick food for dinner, and then we headed back to the Center once and for all.
I know this isn't exactly a normal post that I do, but I wanted to write about the average sort of weekend in Salzburg. I'm really going to miss this city, but hopefully I'll be back within the next few years, whether for grad work or on a gap year.
Well, that's all for now. No video, because I didn't take any video clips.
Mit Liebe aus Salzburg,
Cal